When a disgruntled professional wrestler declares himself "galactic champion of the universe" an alien planet of wrestlers sees it as an act of war!
A hilarious THIRTY-TWO PAGE megaextravaganza kicks off this limited comic book series with art by Dan Schkade, colors by Marissa Louise and lettering by A Larger World Studios. Created & Written by award-winning writers Matt Entin & Ed Kuehnel.
(review request submitted by Ed Kuehnel for an honest critique) 
Invasion from Planet Wrestletopia: Date With Destiny (Volume 1) contained cheesy lines, extraordinary costumes, and a wrestling bear. Yeah, you read that right… A WRESTLING BEAR.
Besides the bear, it reminded me of why I loved watching televised wrestling programs decades ago. Fans know things are scripted but they still tuned in or attended the matches in person. They are thrilling.
In real life, we've seen many wrestling crash and burn for various reason. In volume one, Rock 'N' Roll Rory Landell's drinking and going off script was the kiss of death for him and the American Wrestling Federation. He trash talked his fellow wrestlers and even Martians. One Martian, Manifest Destiny, wasn't too keen by Rory's smack talk. They didn't meet in the ring in this comic but I got the impression they would be meeting up very soon.
On a final note, I have to give props to everyone who contributed to the artwork. You all did a masterful job. I also loved the wrestler names you all had assigned to your real names. I'm not sure who thought of it but the additions to your names was brilliant.
Great job, everyone!
Heart Rating System:
1 (lowest) and 5 (highest) 
Score: ❤❤❤❤❤ 
While "Rock n' Roll" Rory Landell drowns his sorrows off the grid, Earth is on the receiving end of a nasty surprise.
(review request submitted by Ed Kuehnel for an honest critique) 
I was hoping in Invasion from Planet Wrestletopia #2: Two Worlds Enter, One Leaves! I would see Rory and Manifest Destiny lock horns but it didn't happen. We did see wrestling action all across the globe including on the White House's lawn. Yeah, I could actually see a wrestling event happening there since we all know Trump, the McMahon family and their WWE organization are super tight.
For the rest of the comic, I again thought the artwork was top-notch.
But…
How does volume 2 (Two Worlds Enter, One Leaves!) rate against volume 1 (Date With Destiny)? Well, I think volume 1 had more humor and more wrestling content. Both ended fantastically but, in my opinion, Date With Destiny reins supreme as the comic champion.
Heart Rating System:
1 (lowest) and 5 (highest) 
Score: ❤❤❤❤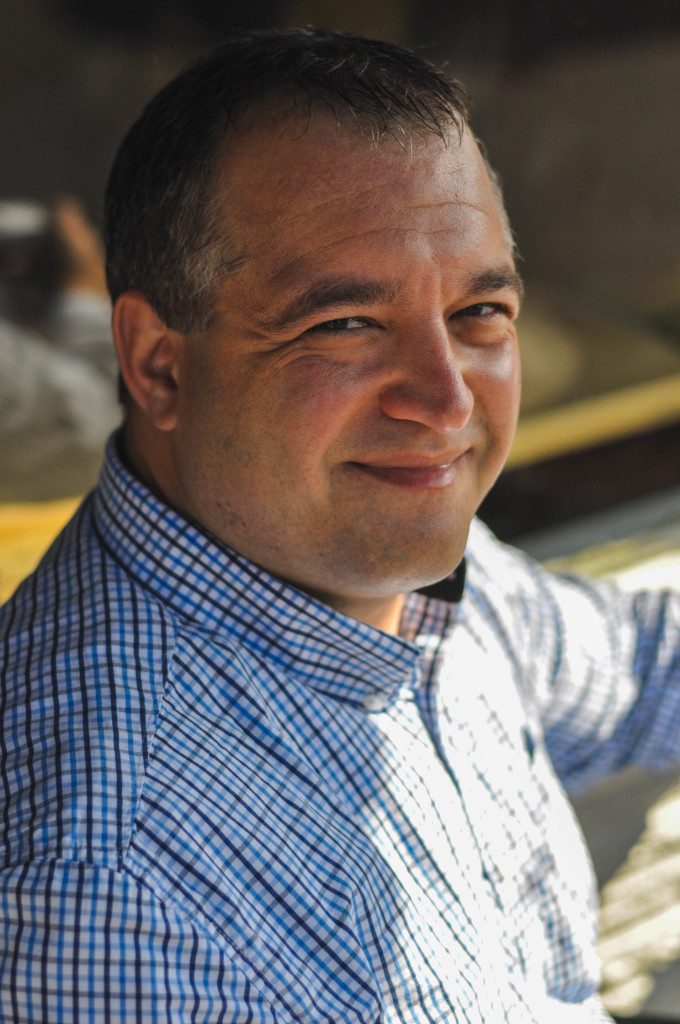 Ed Kuehnel is an award-winning story consultant, narrative designer and writer with sixteen years of experience across a wide range of games, film and video. His list of clients includes publishers such as Ubisoft, Paramount Digital, Vivendi/Universal and Disney Interactive, as well as some of the most highly regarded studios in the world, including Twisted Pixel Games, Uber Entertainment and Telltale Games. His game writing debut, Leisure Suit Larry: Magna Cum Laude, earned a Game Developer's Choice nomination for Best Writing in 2005. More recently, his work on Ubisoft's Valiant Hearts helped the game win the award for Best Narrative at the 2014 Game Awards.
2014 also marked Ed's film debut as a co-writer for the soon-to-be released Lumberjack Man, starring Michael Madsen. He is a former contributor to The Onion.
Ed is an expert at solidifying narratives and polishing stories for games, screenplays and other creative projects at all stages of production. For a confidential and complimentary assessment of your needs please email him at ed at edwritesgames dot com
Matt Entin: I'm a writer with over 15 years of professional experience. I've written for film, comics, advertising, and video games. 
My career in games began in 2003. Since then, I've worked on a variety of titles, from indie to casual to AAA—including "Valiant Hearts: The Great War," winner of Best Narrative at The Game Awards.
I've also done ad work in Europe and the US for a diverse collection of clients, such as Nintendo, Lexus, Duracell, Sprite, and McDonalds.
I'm always on the lookout for new opportunities. Email me at matt.entin@gmail.com to discuss my misplaced nostalgia for "3-D WorldRunner."
Specialties: narrative development, dialogue writing, copywriting, ideation, mission design, VO direction, motion-capture direction, cinematography, casting