On the first day of Christmas, my true love gave to me…absolutely nothing. Because he had no idea that he was my true love. What a jerk.
Noelle Lennon has been in love with Brady Breckridge for as long as she can remember. A sad, unrequited love that causes her nothing but trouble as she pines over her brother's best friend. Now the gorgeous, muscled, secretive special ops bane of her existence is back in town, back in her life…and because a few dangerous incidents may have happened recently, Brady is suddenly declaring himself her personal protector. So unnecessary. Also…so strangely hot.
On the second day of Christmas my true love gave to me…Too much temptation to handle.
Brady thinks Noelle is in danger, so he vows to stand between her and any threat. Full disclosure? He's been obsessed with Noelle for years and learning that she's in danger, that she could have been hurt or killed while he was a continent away…that truth has rocked him to his core. Brady knows he has to fight for the woman he wants, and what better way to win her over than to use the magic of Christmas in his battle? Christmas has always been Noelle's weakness, and he is not above using that weakness to his advantage.
On the third day of Christmas, my true love gave to me…A final chance at love.
Brady will keep her safe, and he'll charm Noelle into falling for him. His plan has to work because Brady can't imagine his life without her. But as the nights grow colder and the fierce desire Brady feels for Noelle rages ever hotter, he knows that his control won't last long. He wants one thing for Christmas this year…just one thing…his true love. And he will do whatever it takes to win Noelle's heart.
Author's note: Tis the season for steam, a little suspense, and lots of romance! KISS ME THIS CHRISTMAS is a fun novella containing 30,000 words and a guaranteed happy ending. Get merry and bright and read all night!
About Cynthia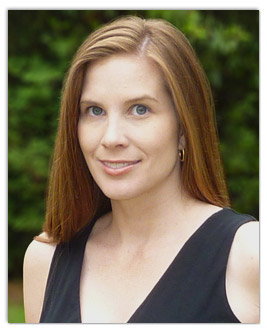 Cynthia Eden is a New York Times, USA Today, Digital Book World, and IndieReader best-seller. Cynthia writes sexy tales of contemporary romance, romantic suspense, and paranormal romance. Since she began writing full-time in 2005, Cynthia has written over one hundred novels and novellas.
Cynthia is a "hybrid" author. She has published extensively with New York (her New York publishers include Avon, Kensington, Grand Central, and Harlequin), and she has also enjoyed success in her indie writing career.
Cynthia lives along the Alabama Gulf Coast. She loves romance novels, horror movies, and chocolate.  Her favorite hobbies include hiking in the mountains (searching for waterfalls) and spelunking.